Its like inception, Creating an Android App using and Android App which you will use in your Android Device 🙂 and You can do this with AIDE( Android IDE).
In my earlier post i have listed out 6 Best Android Apps For Developers which you can install in any android device and use it as a code editor for almost all popular programming languages. With these apps you can write code but for compilation you need to transfer it to you pc.
What if i tell you that your Android device can do more than just playing game and messaging. Now you can build, compile and run a Android Application from you mobile or tablet itself! Isn't it COOL. If you don't know Android Application Development then check below post which will help you to create your first Hello World App.
AIDE (Android IDE) – Lets You Create Android App Using Any Android Device
Yes this AIDE app lets you create Android App from your phone or tablet. Idea for creating this app is brilliant because now a days all the phone are having enough processing power to compile code and also Android OS is itself a Self Contained Mobile Platform, then why not use it for developing application. You can say AIDE is the first Android App which you can use to Develop Android App from your phone or tablet.
AIDE supports developing Java/Xml based Android apps using the Android SDK. Also a bundled mobile version of Andorid SDK is come with AIDE. AIDE also support cross platform App using Phonegap Framework and through which you can create HTML5, CSS or JavaScript based Cross platform mobile application.
If you are good in c,c++ then you can use you skills in building Android application because AIDE support Application development through Native Languages like c, c++. AIDE supports developing of apps using the NDK on Arm devices.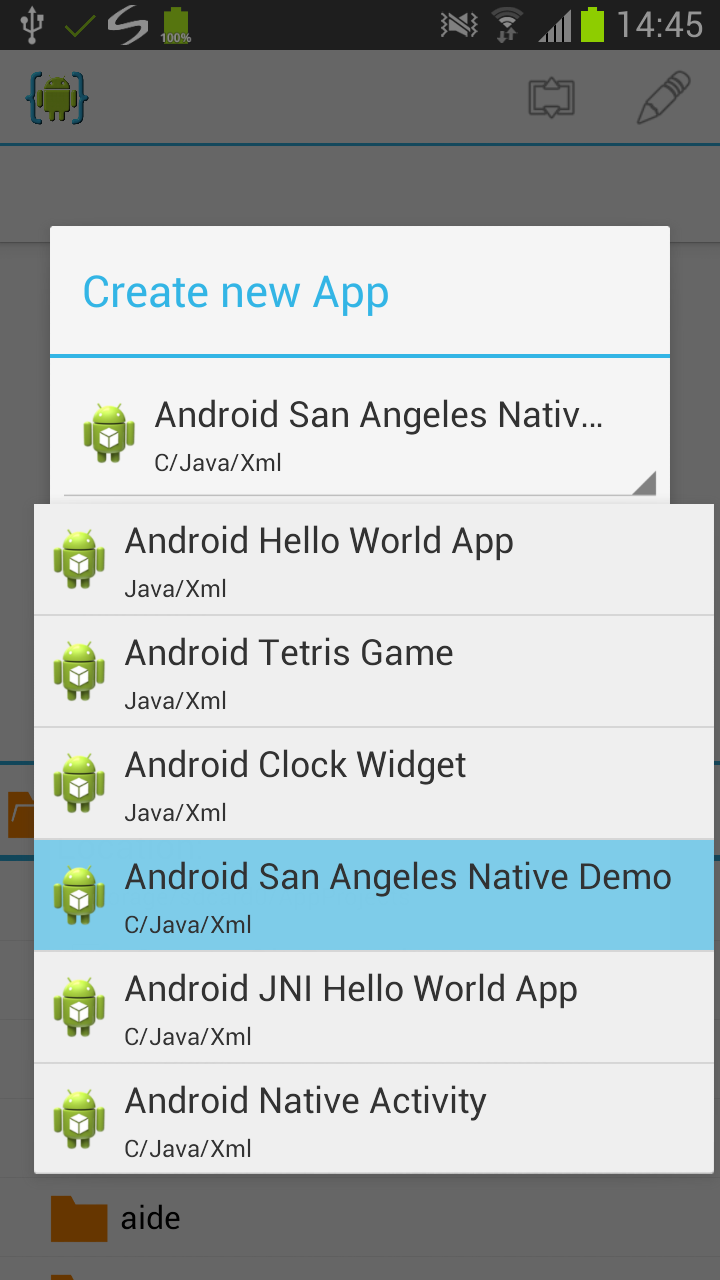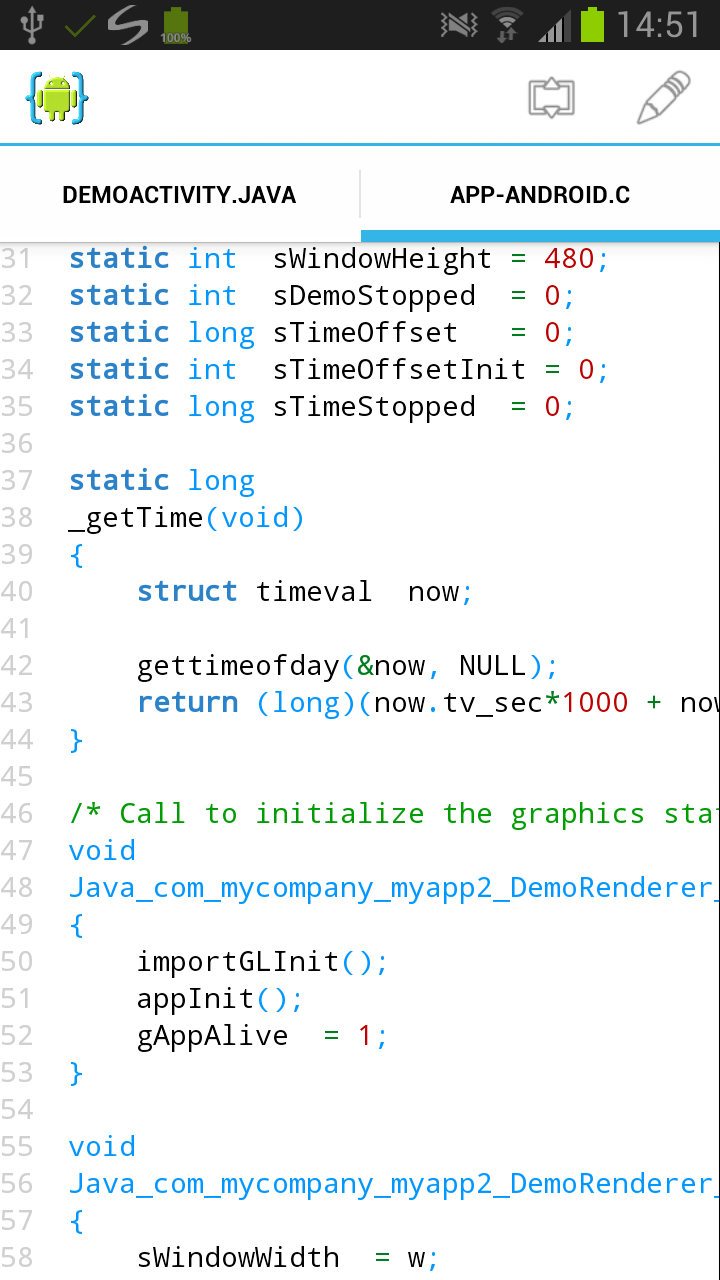 AIDE also fully supports pure Java application and you can run Java console based application Also.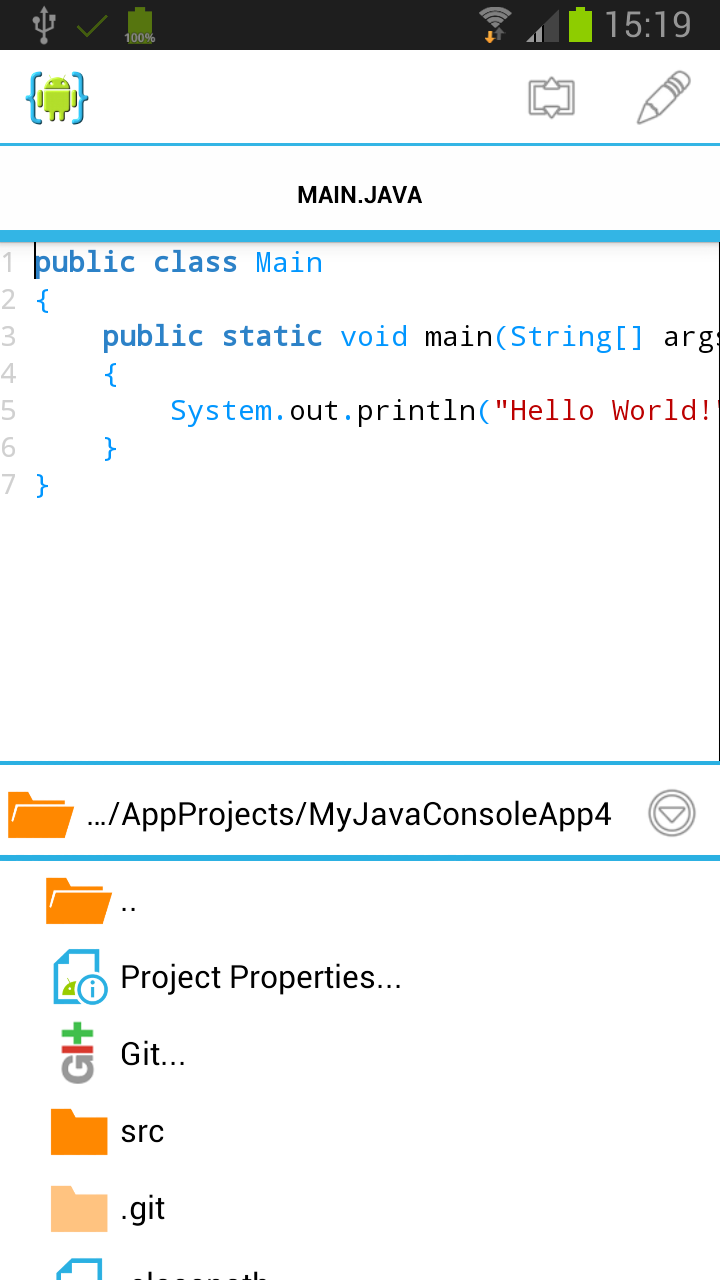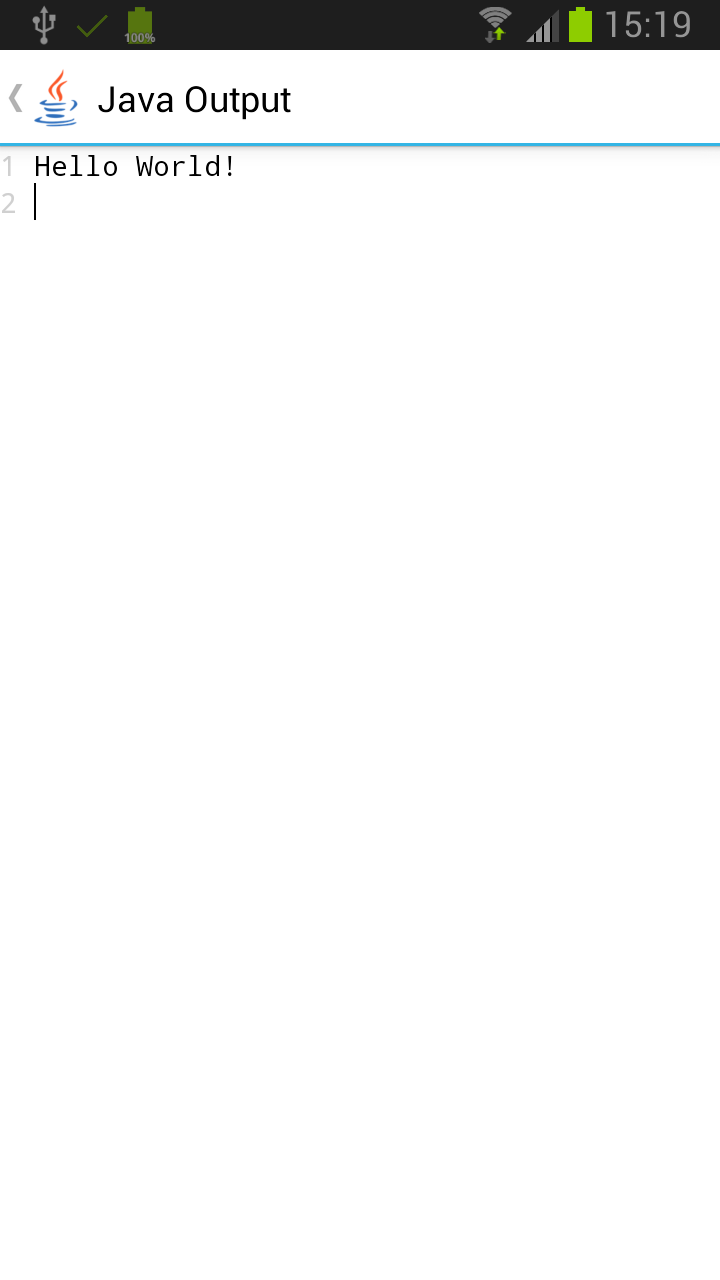 The best thing i like about this app is Interoperability between AIDE and other tools. Its project folder structure is similar to Eclipse, so yes you can manage Eclipse Android project in AIDE. For saving your files you can use your phone memory or you can use Dropbox sync feature which is inbuilt in AIDE. This app also support Git Version control.
Running App in AIDE
Compiling and running is very easy, since you don't need to worry about creating virtual device. All the apps will be compile and install in your android device. You need to click on run menu and then AIDE will compile and make the APK file for your application and after that it will install the app in your phone, Simple isn't it!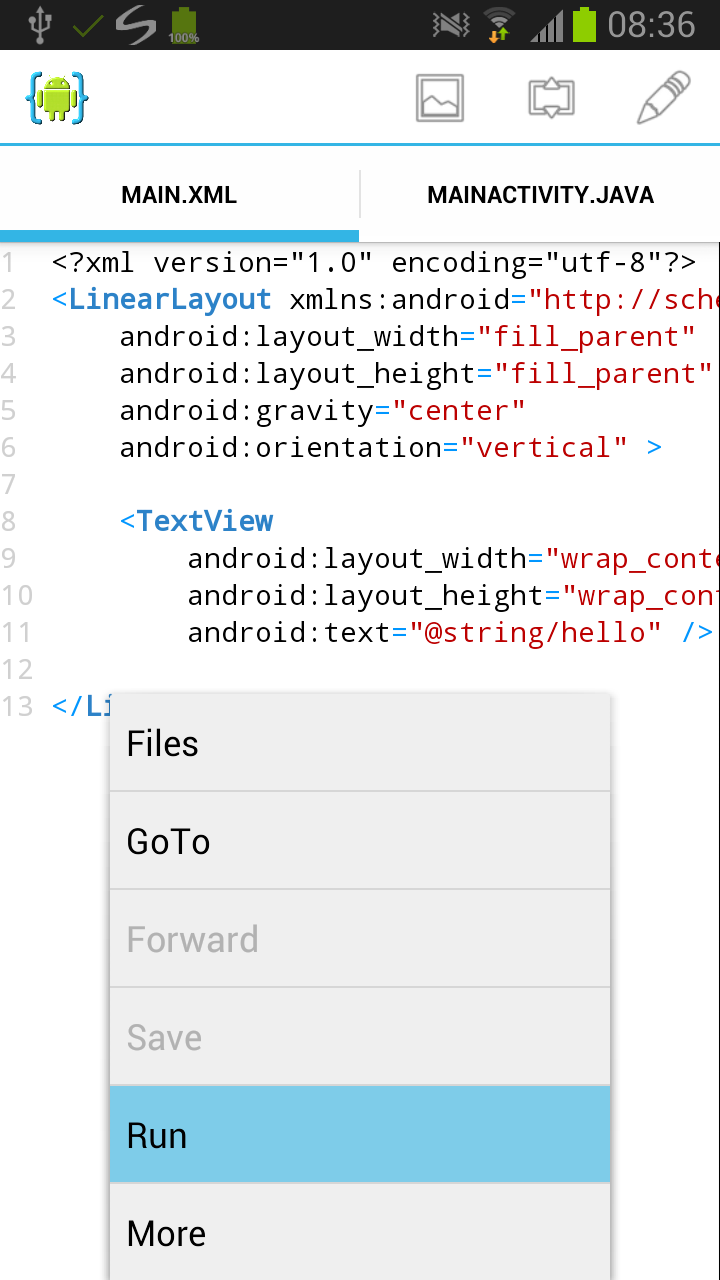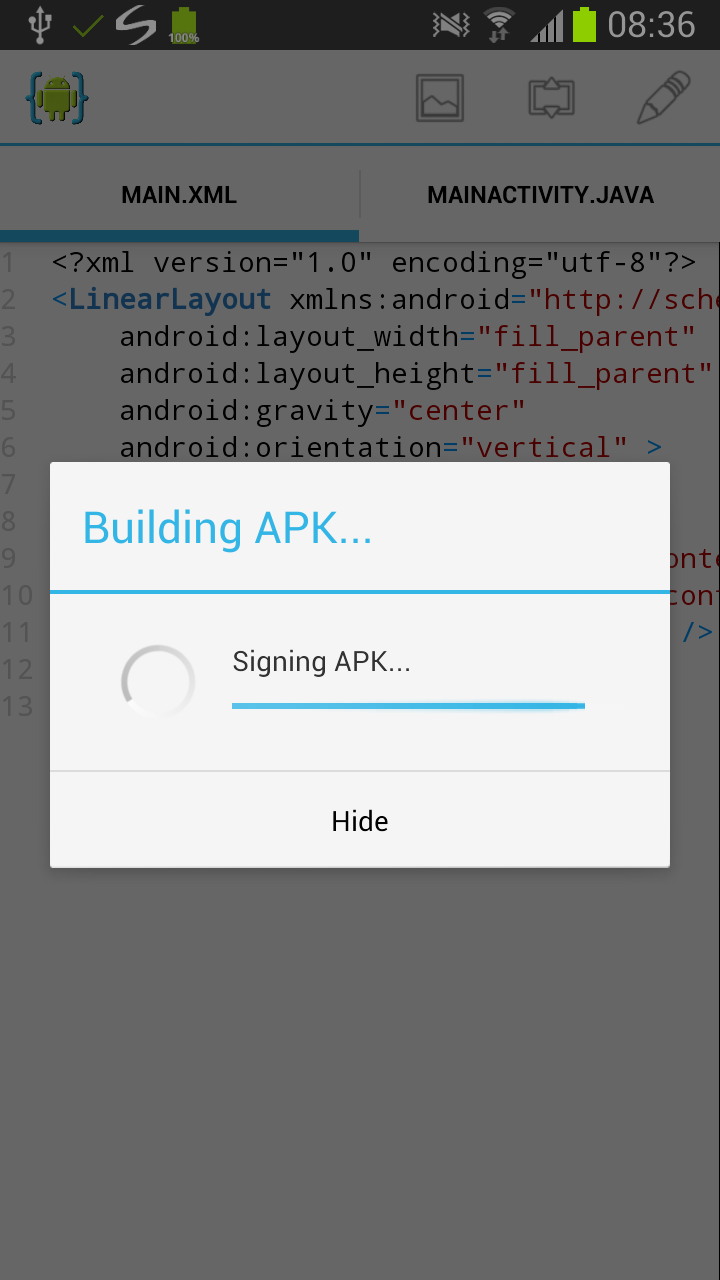 Note: If your android device is not rooted then you need to enable the setting Allow installation from Unknown sources
Now you can install AIDE and let me know what you have created. If you liked this article then please follow us on Twitter @codingbyte and like us our facebook page. Follow our flipboard magazine Developer Resources for updates.